Take-Charge Health
"for the health of your Life"
Health Management
Education - Prevention
Resources - Self-Care


| | |
| --- | --- |
| "It's about Being an Advocate for yourself, your patients, your family and friends" | "It's about finding medical personnel willing to let patients be part of the management team" |
HOME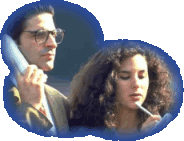 When a medical appointment is finished, frequently the patient leaves with things fuzzy, not completely understood,, and expresses questions. The appointment time slot often does not allow time for education, home maintenance, prevention and meds. It is common for RN's in the community and church to be appraoched and phoned by relatives, friends, & acquaintances for information, resources. Thus we saw the need for a "one stop" source of informational references which would be available for a health professional or a patient to refer to at leisure time. The internet, we decided in 1997, would be the perfect vehicle, -not for medical advice but for resources.
We then established the first health help web site. and the reception indicated that the internet was, indeed, the appropriate vehicle.
We have been designing and writing health web sites since 1997 as a free public service.
We have a love of education in general, and Health Education in particular.

We, additionally, have add-on helps as needed. These include health songs, art illustration, and puppetry.
We are availiable for engagements of "Puppets for Health Education" and "Nurse Kayla"
for children and adults.

Adella Hansen Olson
ADella is a Registered Nurse with a particular interest in preventative health. In her background is experience in hospital, office, parish health ministry("parish nursing"), camp nursing, and industrial nursing. A life-long learner, she enjoys continuing education in various forms, including graduate course credits in "Parish Nursing". Adella also has a degree in English and is a published writer. She currently specializes in "webmastering" Health/Nursing/Medical web site names and designs and content. She has utilized and researched music as health therapy, using her background as pianist, organist, and teacher. She has been on the board of an organization for the mentally retarded, has had an extensive background in volunteering in health areas, taught classes for the Red Cross, & designed a proposed health education philosophy & curriculum for a school district. She has a personal interest in health maintenance and prevention from her own experience with childhood polio and now post-polio syndrome, as well as an auto accident resulting in disabilities, all of which have daily challenges. She has special interest in diabetes care from giving medical & nutrition support to a husband and daughter with type 1 diabetes, and has had much living experience with nutrition and diabetes diets, authoring a diabetes cookbook and a diabetes diet system. Her objective is to help others creatively pursue their own optimal health, to achieve their "best selves", within the framework of their own personal health situations.
Alden George Olson
Alden holds B.S. and M.S. degrees in Mechanical Engineering from the University of Colorado and Penn State University, is a licensed Professional Engineer, and owns patents & patent disclosures because of his creative bent. He has interest in bio-medical engineering. His vital interest in education led him to serve as a public school board member as well as a private school board member. He has a broad range of organizing, analyzing, and public speaking skills honed from a career in Defense and Aerospace and teaching at the University level, as well as Public Transportation and Sound Measurement. He has particular interest in the application of engineering to health and medical helps. Alden also has personal interest in "health as prevention" from much experience in the discipline & management of chronic disease because he has had insulin-dependent diabetes for 64 years for which he has medals from Joslin Diabetes Research Center and the Eli Lilly Company. He enjoys sharing & speaking about "Living Well with Diabetes", including the importance of nutrition in living a long quality life. Alden has participated in many sports, has a love & hobby of music and was a church choir director, and has sung in choirs for many years, and has worked with music as health therapy. He is available for public speaking.
B ecause we enjoy seeing professional medical and lay folks alike take delight in finding, "discovering", and sharing health/medical prevention & self-care education on the internet, we feel that they, in turn, promote personal responsibility for health within their work, social, and religious communities.
Thank you for joining us in this endeavor!